RM is proving that the MDA (Ministry of National Defense) Agency for KIA (Killed in Action) Recovery & Identification chose right. The BTS leader delivered an inspiring speech at his appointment ceremony as the new public relations ambassador for MAKRI.
BTS Leader RM Chosen as New MAKRI PR Ambassador
On June 1, RM attended the MAKRI appointment ceremony as the organization's new PR ambassador. During the ceremony, the BTS rapper accepted his new role with a gracious speech.
"First of all, it is a sincere honor to serve such great people as the public relations ambassador for the KIA Recovery and Identification Organization. This year marks the 10th anniversary of BTS' debut," Kim Namjoon said.
국방부 유해발굴감식단 홍보대사 위촉 소감 #RM pic.twitter.com/DkajxoBAz0

— 단팥💜 (@RM91227) June 1, 2023
"Over the past 10 years, we have conveyed numerous messages through diverse songs and campaigns," he added. "However, I have often reflected on how to reciprocate the love that we've received from our Korean fans and fellow citizens."
"It started with an interest in what I can do to express and represent my love for Korea and its culture," RM continued. "Visiting museums showcasing Korea's traditional ancient art and modern, contemporary Korean art was integral to this personal exploration."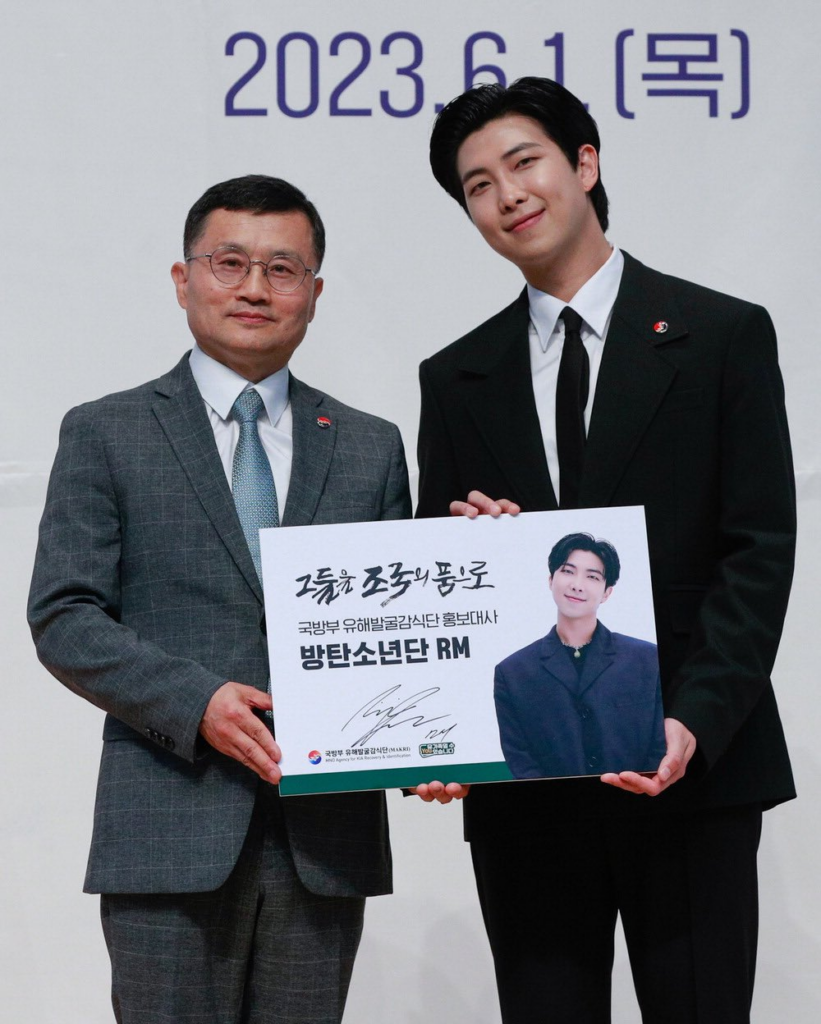 RM Explains How MAKRI Helps South Korean Citizens
RM then shared how being the new ambassador for
MAKRI is in line with BTS' goals
. He also explained
how the organization helps the citizens of South Korea reunite with lost relatives
.