The song starts upbeat, reminiscent of early Coldplay when frontman Chris Martin was around the same age as BTS. It was more gaining-awareness-of-the-world Parachutes than a had-everything-in-the-world-but-did-not-know-what-to-do-with-it confused Mylo Xyloto. Think their Til Kingdom Come from X&Y remixed with BTS's Mikrokosmos (which has always been an emotional ending stage, be it for their Map of the Soul tour in Seoul or BTS Festa 2021).
The buildup of My Universe is hyped yet soft and steady 20 seconds in—a clear feisty claim that sets the tone of the collab of the century: You are my universe.
It then cuts to the intro after "and I," just as how our minds pause when we are consumed by strong feelings (such as love that moves people beyond boundaries and makes us see things exclusive to us and our beloved). It praises the poignancy of everyday things and the surreal, as Jungkook eloquently sang in Korean.
매일 밤 네게 날아가 (가)
꿈이란 것도 잊은 채
나 웃으며 너를 만나 (나)
I fly away with you; When I'm without you, I'm crazy. Please hold my hand.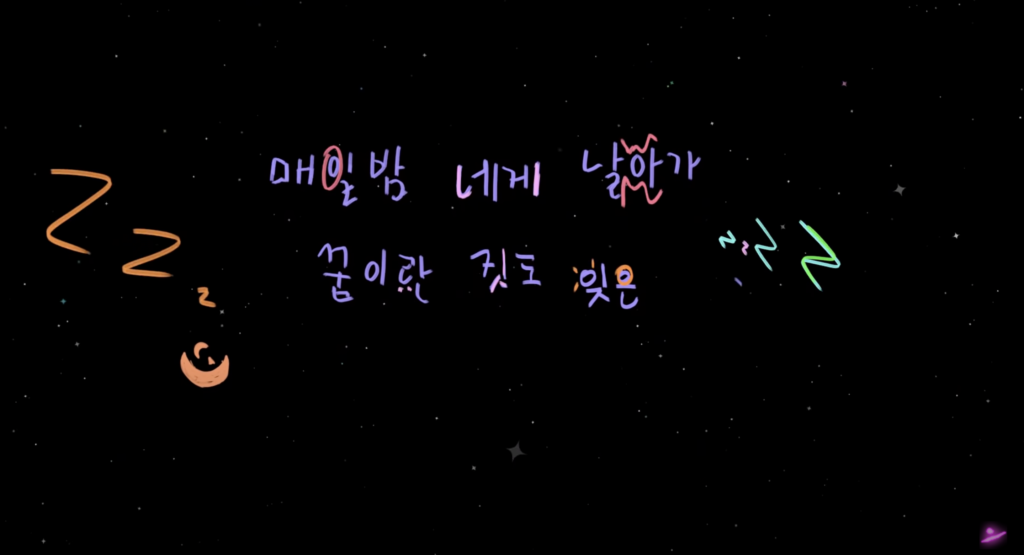 Matched with its upbeat tune that hits the right spots, My Universe touches on this ode of love that trespasses hardships—and what can be harder than love that cannot be together—and leaves it as that.
And they said that we can't be together.
No fixing. Just a quiet understanding that such is a special bond that transcends all barriers. At the same time knowing that when—as Kim Taehyung sings—darkness used to be more comfortable, someone gets the audacity to make our world light up inside.
Suga and J-Hope rapped it the best:
What brightens me up
Are the stars embroidered with your love
In my universe, you
Make another world for me
Because you are my stars and my universe
These hardships are just temporary
Just shine as bright as you shine now
We will follow you to adorn this long night
My Universe then ends in total technicolor surrender, as we do in real life. At the end of the day, when the world can't help but be pitch-black, we somehow default to the safe space that is love. After all, how can we be alone when we are made of each other?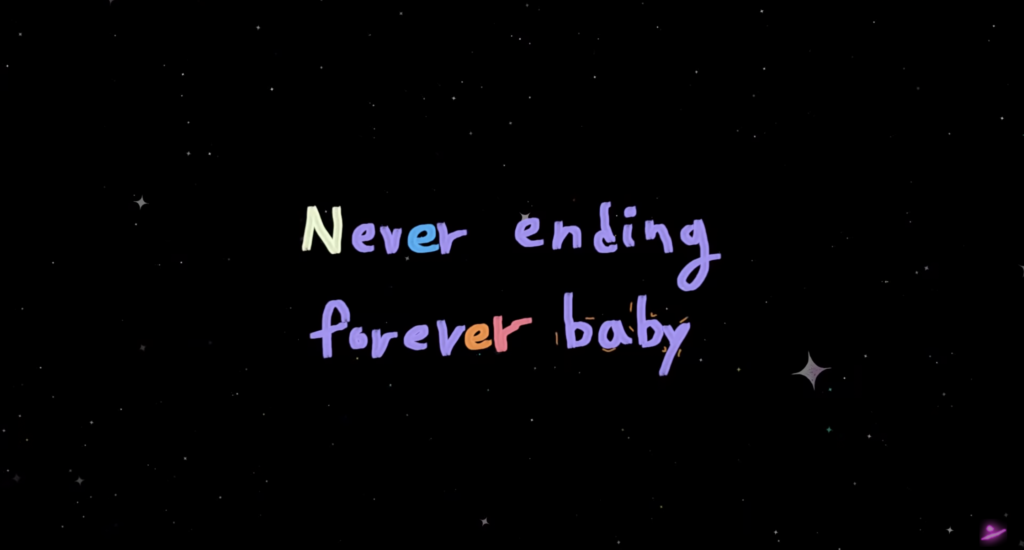 Coldplay x BTS's My Universe is now available on YouTube, Spotify, Apple Music, and on CDs that got sold out within minutes on Weverse. Following its much-awaited release on September 24, 2021, we can now also hear a My Universe – Acoustic Version and an acquired taste My Universe – Supernova 7 mix. The My Universe official music video drops midnight ET, September 30, 2021.
BTS's rap line—J-Hope, RM, and Suga—are credited as songwriters for My Universe, along with Chris Martin and the Max Martin. (He is partially responsible for numerous iconic 90s pop culture songs, including ones performed by Backstreet Boys, *NSYNC, and Britney Spears; and more recent languishings such as Ari's Thank U, Next album; Ed Sheeran's "and you're making me feel like I'm loved by somebody" I Don't Care; and even TayTay's "you look like my next mistake" Blank Space.)
Featured image: Coldplay x BTS's My Universe official lyric video. Photo: Coldplay/YouTube