Jin wants to reach out to J-Hope while they are both serving in the military. The BTS vocalist shares a heartwarming message for the rapper in the group's fan community. ARMYs believe Kim Seok-jin is having a hard time contacting Jung Hoseok as they are both in military service.
Jin Shares Touching Message For J-Hope on Weverse
ARMYs are taking to Weverse and posting about how they miss Jin and J-Hope while the BTS members are in military service. One fan left a comment under Jung Hoseok's most recent post and also mentioned how they miss "World Wide Handsome" as well.
Interestingly, Jin replied to the post. But instead of addressing the ARMY, his comment is actually a message for J-Hope.
05-05-2023 Jin's Weverse under Jhope's last post

🐹 Jwehope
How's everything there
Are you getting (wet) in the rain
Are you using the px
Did you gain weight
Are you not able to call me because you're walking on eggshells there
Did you receive the internet letter that I sent
Did… pic.twitter.com/UQ5h0Kl7x2

— FOR BTS JIN (김석진번역팀) (@for_seokjin1992) May 5, 2023
"Are you getting <soaked> in the rain? Are you using the px (store)? Have you not gained weight?" Jin asked. He then questioned whether J-Hope has tried to contact him or received his letters.
"Have you not been able to call? Because you have been reading the room. Have you received the letters that I have sent well?" he continued. Jin then went full hyung mode by asking if his dongsaeng is OK.
"Are you hurt anywhere? Have you shaved your friends' hair? Is the food that is served there good? There's a long time to go until you get a vacation," he wrote. Jin then concluded his message with a line that had 2seok aficionados smiling.
"I'm spending my military life looking at you," he wrote.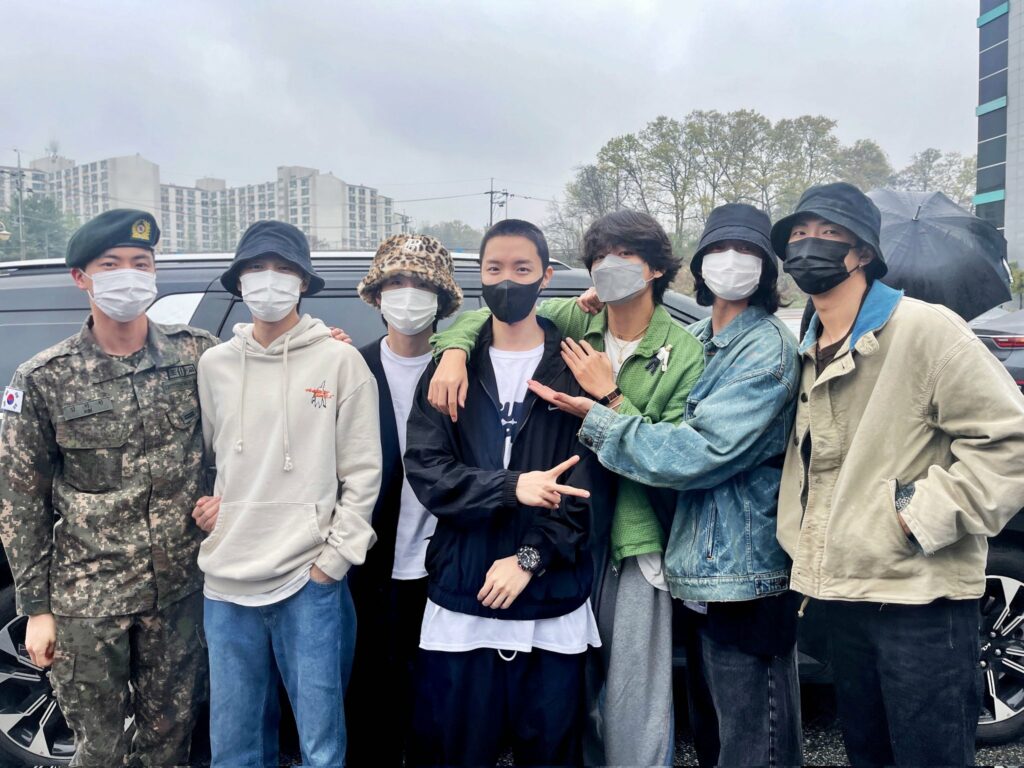 It is interesting to learn that Jin has been reaching out to J-Hope although they are assigned to different locations. ARMYs also appreciated that Kim Seokjin continues to be a caring older brother to his fellow BTS member.
Jin enlisted for military service in December 2022 while J-Hope began his enlistment on April 18, 2023. RM is the next BTS member who will enlist although he has not yet announced his enlistment date.