YoonA is working on a new romantic comedy. The GIRLS GENERATION member discussed her decision to work on "King The Land". She also shared what it was like playing the cheerful Cheon Sa-rang who is known as the "Queen of Smiles".
GIRLS GENERATION's YoonA Hypes Up New Rom-Com 'King The Land'
Im Yoon-ah is currently promoting "King The Land". In an interview with NAVER, she opened up about her decision to join the new romance series. For YoonA, it was about giving her fans something new and different to watch.
"I normally enjoy romantic comedies and since my last work was of the noir genre, I thought it'd be nice to greet viewers with a brighter and more cheerful project next," she said.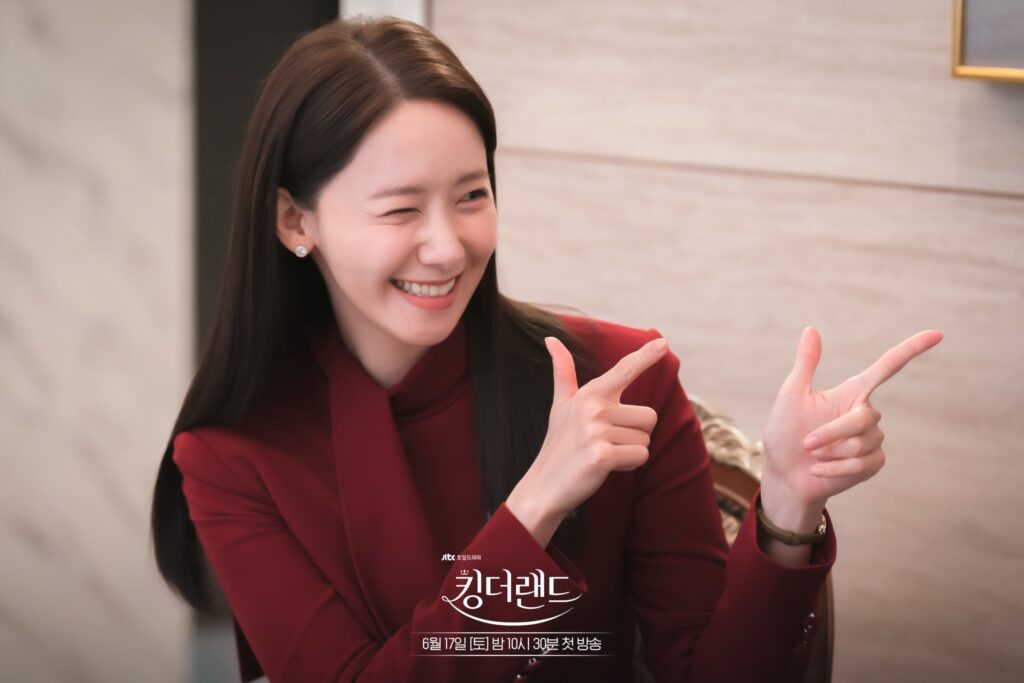 "I also chose [this drama] as I was reminded of how many people liked when I portrayed proactive characters with bright personalities. The fact that it's set with a hotel VVIP lounge as the background also had quite a unique charm," she added.
"King the Land" follows an unlikely romance between Gu Won, a chaebol heir who can't stand fake smiles, and the constantly smiling Cheon Sa Rang. In the series, Sa-rang became known as the "queen of smiles" while working her way up at the King Hotel.
How Did Cheon Sa Rang Become The 'Queen of Smiles'?
For YoonA, playing Cheon Sa Rang meant understanding the story behind her smile.
"To Cheon Sa Rang, the King Hotel is a place full of childhood memories," she said. "When having to smile or work as a hotelier, I acted while constantly thinking about Cheon Sa Rang's sincere heart and meaning for the King Hotel."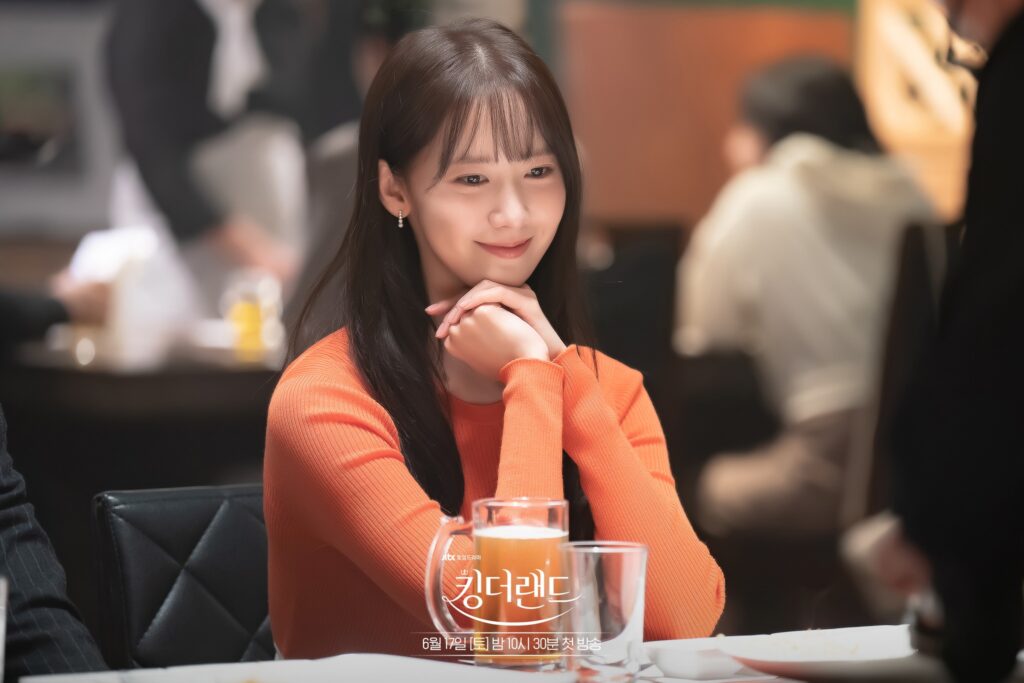 "Although she has many other sides, Cheon Sa Rang is someone who does her job incredibly well and has both responsibility and a sense of duty, so I worked hard to make sure those aspects were shown well," she continued.
It's already an exciting show to look forward to. Im Yoo-nah promised viewers that they will thoroughly enjoy watching "King The Land".
"There's all kinds of fun in 'King the Land,' from comedic elements to a sweet romance," she said. "In particular, seeing Cheon Sa Rang discover her real smile and the cute side of the cold Gu Won who transforms after meeting Cheon Sa Rang will leave lasting impressions.
"Additionally, as we had many location shoots, you should look forward to the visual aesthetics," Yoona continued.
2PM member Lee Junho will play Gu Won in the upcoming show. "King The Land" will premiere on JTBC on June 17, 2023, at 10:30 p.m. KST.