Park Seo Joon and IU are proving that they are a pairing made in box office heaven. "Dream", the duo's sports comedy feature, just topped the South Korean box office. The Lee Byeong Heon movie is now the first film to manage the feat in less than 50 days.
'Dream' Wins Big At The South Korean Box Office
Korea JoonAng Daily reports "Dream" is the first South Korean movie to land at the top of the box office in 50 days. The comedy-drama premiered on April 26, 2023, and was attended by 93,417 people on its first day alone.
By April 29, the movie reached 484,491 admissions and grossed USD$3,467,888. It is currently the sixth highest-grossing South Korean film in 2023. With that in mind, "Dream" is well on its way to becoming the biggest movie of the year.
"Dream" is directed by Lee Byeong Heon and follows Yoon Hong-dae (Park Seo Joon), a football player who receives a disciplinary provision. As punishment, he is tasked with coaching the national football team of homeless people for the Homeless World Cup. Yoon meets Lee So Min (IU), an aspiring director working on a documentary about the team.
IU Discusses Working On New Film With Park Seo Joon
IU previously opened up about working on the film, admitting she wanted to play a different character.
"It was about four years ago when I first received the script. At that time, I had a strong thirst for [taking on] a bright character because I had done a few dark characters with lots of backstories in a row. I couldn't help but be attracted to the character So Min," IU said.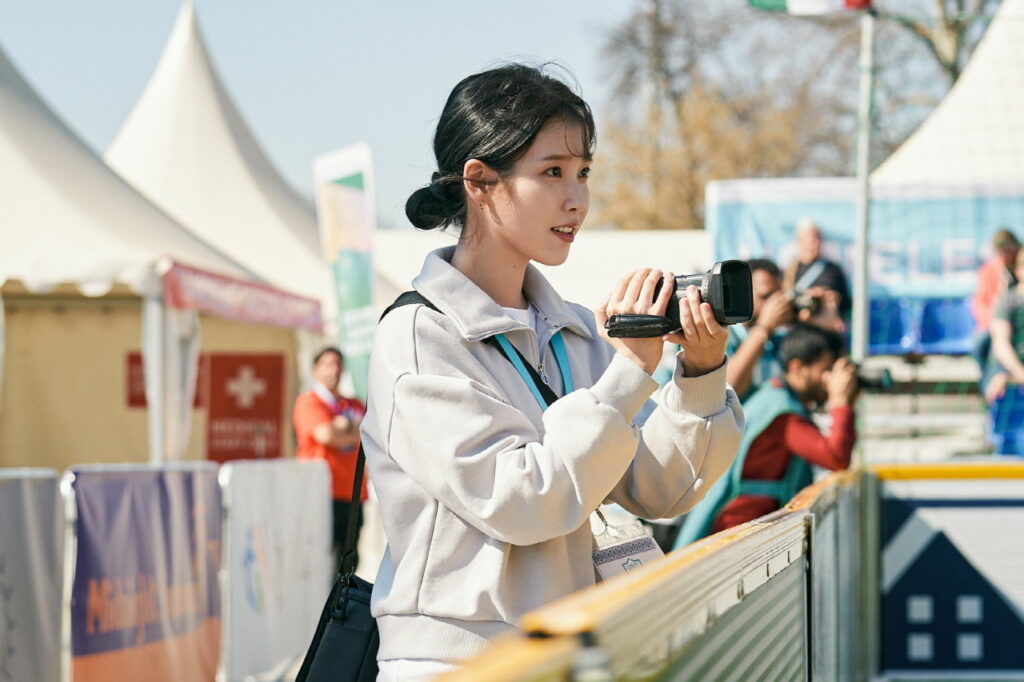 She also opened up about working with Park Seo Joon.
"I had high expectations for filming together [with Park Seo Joon]," IU said. "Park Seo Joon is a flexible and quick-witted actor. We started filming with some nervousness without having talked much in private, but it was rather comfortable once filming started. Since the relationship between So Min and Hong Dae is not so good, I think a little bit of nervousness helped."
"Dream" is currently screening in theaters across South Korea.