In the world of K-pop, it look like groups have dominated for years. For every IU, BoA, Chungha, Ailee, or Sunmi, there's at least three or five groups you can mention to prove the discrepancy in the number of successful soloists to groups. While it is true that the rate of failure among girl and boy groups is very high, the number of soloists getting their breaks in the first place is smaller.
And then, there are the unicorns of the Korean music industry: The K-pop duos. You'll be hard-pressed to find a good number of pairs that could rival Simon and Garfunkel, Outkast, Daft Punk, or The Everly Brothers.
So, we've gathered them for you. And believe us when we say that knowing them is quite rewarding!
DAVICHI
Early beginnings: Any K-pop fan who has been around the block for years would know Davichi. Those who swear by K-dramas would surely know them. After all, you cannot really get through a season of K-dramas without hearing an OST  contribution from this legendary K-pop duo. Having already celebrated their 10th year in the Korean music scene in 2018, Davichi has proven their career's longevity without resorting to a lot of tactics that most K-pop acts have used to achieve their stardom, from multi-billion-won marketing blitzes to appealing to the younger crowds. 
Formed in 2008, Davichi consists of two female vocalists Lee Haeri and Kang Minkyung. The duo's name in Korean actually means "shining over everything", and considering the power and longevity of these two, their names feel appropriate. 
Davichi's discography as of 2021 is composed of three studio albums and six extended plays, which for a lot of observers may not be the body of work of an enduring K-pop artist. After all, their output would only mean a release every year, which isn't really a strong showing for anyone in the Korean music industry. However, what Davichi lacks in EPs and albums, they compensate with participation in countless soundtracks. Once we consider their work in OSTs for television dramas like Big (2012), Iris II (2013), It's Okay, That's Love (2014), Descendants of the Sun (2016), Moon Lovers: Scarlet Heart Ryeo (2016), and Now We are Breaking Up (2021), we definitely cannot discount how extensive their career had been. 
Their debut single "I Love You Even Though I Hate You" was already a commercial success – Davichi is really no pushover. Since then, they have accumulated seven (yes, 7) number one singles and their OSTs are consistent high rankers as well. So, even if they are not exactly the textbook definition of what a "K-pop act" should be with their distance from pop sounds we've associated with K-pop, their unique blend of power ballads and R&B-influenced songs have cemented the duo's place in the K-pop canon. 
Davichi debuted with their studio album, Amaranth, on February 4, 2008. As early as then, they already experienced success with their promotional track "I Love You Even Though I Hate You" getting awarded the "Rookie of the Month" award for February at the Cyworld Digital Music Awards. They promoted "Sad Promise" from the same album as their follow-up track and later released a repackaged edition of their first album titled Vivid Summer Edition, with "Love and War" as the promotional single.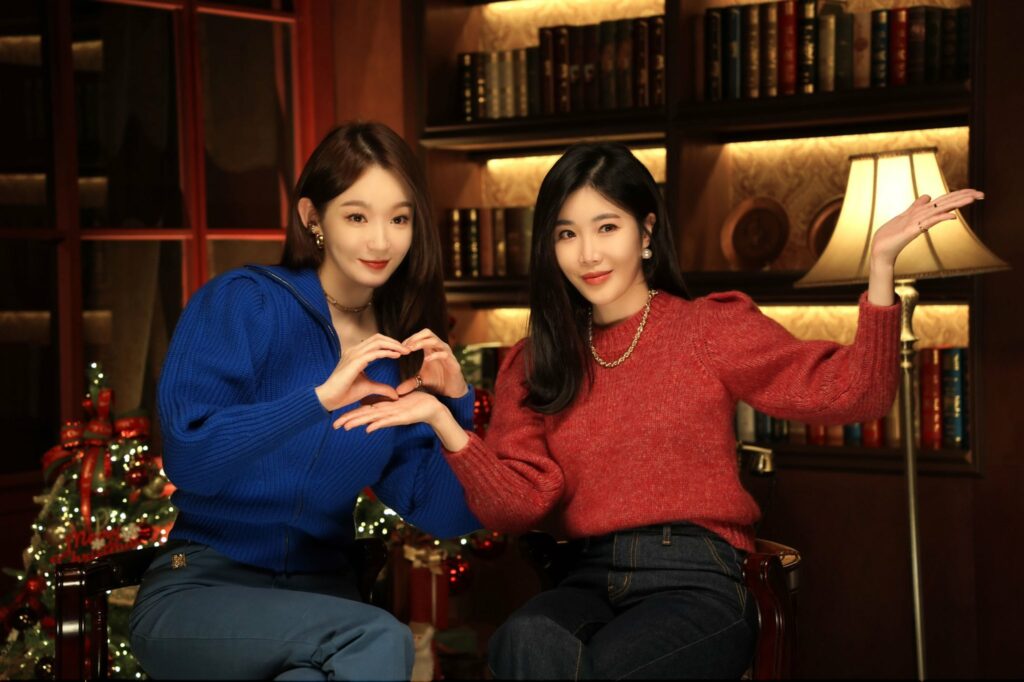 To say that Davichi's debut year was a success sounds about right as they did not only enjoy strong sales and radio play but also quickly accumulated a vast fan following fast and unquestionable critical favor. By the end of the year, they were the recipient of "Best New Artist" awards from the Mnet Asian Music Awards, Golden Disk Awards, and the Seoul Music Awards.
Rise to Fame: After the success of their debut efforts, Davichi was set to prove that they weren't just the recipients of beginner's luck. They went to the top of the charts with seven songs – "Time, Please Stop" (which featured T-Ara's Eunjung on the music video), "Don't Say Goodbye", "Turtle", "Be Warmed" (featuring Verbal Jint), "The Letter" (편지), "We Were in Love" (a collaboration with T-Ara), and "Cry Again". 
They also have a considerable number of singles that peaked at numbers 2 and 3, and their 2021 single "Just Hug Me" reached #8. The first holiday single of their career entitled "Everyday Christmas" has reached #16 in the Korean charts as of the second week of December 2021.  
Davichi is also notoriously popular for their heart-wrenching power OST ballads, and with 14 OST appearances, you can argue they have amassed more popularity in them compared to their own releases. Arguably, the most popular among these 14 OSTs is the song "This Love" from the 2016 K-drama Descendants of the Sun. As with many of their OST contributions, "This Love" became so popular that the duo was invited to music shows for special stages to sing the song live, something they do not commonly do with their songs, particularly their OSTs. 
다비치 (DAVICHI) | 2021 크리스마스 인사 메세지 🎄

▶ https://t.co/w6irtYanDL#다비치 #DAVICHI #이해리 #LEEHAERI#강민경 #KANGMINKYUNG#매일크리스마스#Everyday_Christmas pic.twitter.com/occp05lOGq

— official_Davichi (@officialDavichi) December 25, 2021
By the way, aside from their duo activities, the two have also dabbled with acting. Minkyung has actually appeared as a lead actress on some K-dramas aside from singing OSTs as a solo artist, while Haeri has also portrayed lead roles in musical theatre and has become a TV personality with her participation in several musical programs. 
Must-Listens: The top two Davichi sings are OSTs, of course, with "This Love" and "Forgetting You" from the Moon Lovers: Scarlet Heart Ryeo OST. As for their releases, "Cry Again" and the breathtaking music video filmed in Budapest takes the cake.  
AKMU
Early beginnings: We've had Donnie and Marie Osmond, the Jonas Brothers, and The Carpenters battling it out for the title of most talented siblings in showbiz, but for K-pop, there can only be one: AKMU. Akdong Musician, composed of the Lee siblings Suhyun and Chanhyuk, has been a staple in the Korean entertainment scene since 2014 and have been regarded since then as the country's premier brother-sister musical duo. Basically, anyone in Korea who doesn't know who AKMU is met with disbelief. 
Lee Chanhyuk and Lee Suhyun did not spend a lot of their growing up years in Korea though. They lived with their missionary parents in Mongolia for almost five years before returning to South Korea. The siblings were home-schooled by their mother in Mongolia and returned to Korea in 2012 to participate in the preliminary auditions of K-pop Star 2 in Seoul. Chanhyuk was 16 and Suhyun was 13 at that time. In spite of their lack of experience and youth, everybody, especially the judges panel composed of YG Entertainment's Yang Hyunsuk, JYP's Park Jinyoung, and SM's BoA, was nothing short of impressed when the siblings sang a cover of Miss A's "Breathe" and an original song titled "Don't Cross Your Legs".
The two went on to deliver performances throughout the contest that were sometimes outstanding and sometimes a bit inconsistent. In the end, they went on to win the competition. A month after winning, the siblings and the contest's second placer Bang Yedam (currently with the YG group Treasure) signed an exclusive contract with YG Entertainment. 
Rise to Fame: It took a whole year from winning K-Pop Star 2 before AKMU debuted with their first album, Play, with three singles to be released – "200%" chosen by Yang Hyun-suk, "Melted" chosen by Akdong Musician, and "Give Love" determined by the fans. Play took number one spot on the Gaon Charts and number two on Billboard's US World Albums Chart, while "200%" topped all South Korean charts. Akdong Musician then released the digital single, "Time and Fallen Leaves" in October. Although it was planned as the lead single for Play, it was delayed to suit the season. The song made an "all-kill" two consecutive days after release, but was not given a music video so the listeners would imagine their own stories.
답답터지는 수현과 그저 웃긴 찬혁. 그들은 서로에 대해 얼마나 알고 있을까요? 🤔 하루 중 제일 좋아하는 시간은? 요즘 즐겨듣는 노래는? 현실남매 케미! 악뮤 #추측인터뷰를 지금 바로 유튜브에서 만나보세요! 👫#마리끌레르 #악뮤 @official_akmu

👉🏻 https://t.co/Wuj8qGRoc7 pic.twitter.com/HU1vZJhDfI

— Marie Claire Korea (@marieclairekr) August 4, 2021
Suhyun joined labelmate Lee Hi to form Hi Suhyun, which released their debut single, "I'm Different", which won them music show trophies. After the success of "200%" and "Time and Fallen Leaves", AKMU has had three more number 1s with "Re-bye" (from the Spring EP) in 2016; "How Can I Love the Heartbreak, You're the One I Love" from 2019's Sailing; and "Nakka", a collaboration with IU from the EP Next Episode, which features AKMU collaborating with various artists. 
Through those years, AKMU even snuck in a hiatus as Chanhyuk enlisted for his mandatory military enlistment in 2017 with the Korean Marines. During this time, Suhyun occupied her time with solo activities as a radio DJ at KBS Cool FM's Volume Up, a permanent cast member on JTBC's Begin Again, and a soundtrack release for the TV drama Mr. Sunshine, among others. Once Chanhyuk successfully fulfilled his mandatory military service, the EP Sailing and the lead single "How Can I Love the Heartbreak, You're the One I Love" served as their comeback.
It was a massively successful comeback with the single eventually selling more than 2.5 million copies and cementing the duo's stardom and status as "digital monsters". The subsequent releases revealed that the duo has decided to stay officially as "AKMU" to reinforce their more mature image. As of 2021, the duo has re-signed with YG Entertainment for five more years.
#AKMU '낙하 (NAKKA) (with IU)' | #OUTNOW AKMU in '수현의 숲'

'수현의 숲' 월요일 밤 10시
👉https://t.co/ux7S0ikppU

'수현의 숲' 다시보기
👉https://t.co/vl0bBYyTU1#악뮤 #LEECHANHYUK #이찬혁 #LEESUHYUN #이수현 #CollaborationAlbum #NEXTEPISODE #네이버나우 #수현의숲 #YG pic.twitter.com/qXf17q3TbN

— official AKMU (@official_akmu) July 29, 2021
Must-Listens: It is definitely not a joke when we say that every single AKMU song is a must. But if we were to choose three, the first would be their debut single, "200%", which showcased their singer-songwriter prowess at the start of their careers. The second one would be "Time and Fallen Leaves", which showed their depth and artistry as young as they were, and finally, "How Can I Love the Heartbreak, You're the One I Love", which will just guarantee your transforming into an emotional wreck after listening to this song. 
TVXQ!
Early beginnings: We all know TVXQ! nowadays as being composed of two members, Changmin and Yunho. Old school K-pop fans from the 2000s, however, would know that this wasn't the case. Up until 2009, TVXQ was composed of five members, with the two mentioned along with Junsu, Jaejoong, and Yoochun. 
You mean, JYJ? 
Exactly. Before JYJ and before TVXQ dwindled down to a duo, SM's premiere second-generation group used to have five members. The group became wildly popular not just in Korea, but also in Japan and China.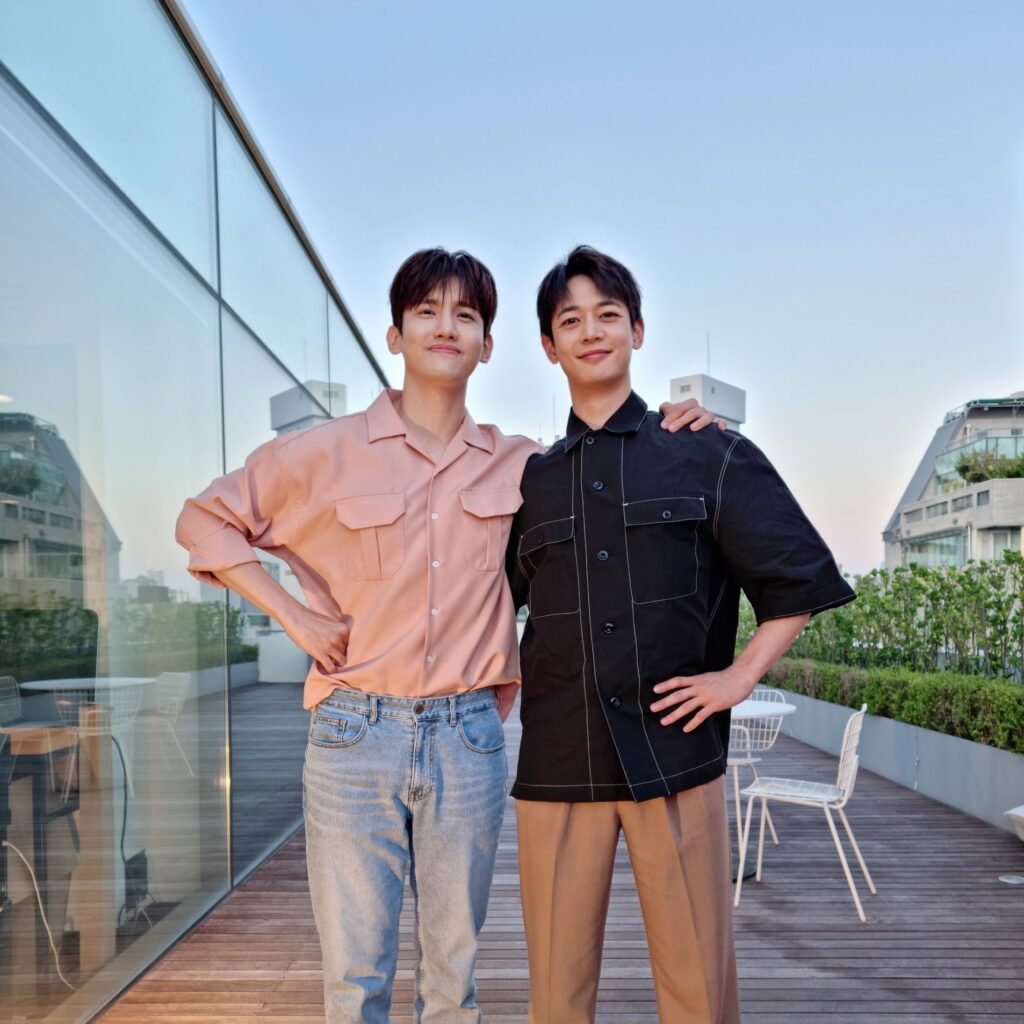 Unfortunately, along with massive popularity came issues. In July 2009, members Jaejoong, Yoochun, and Junsu launched an attempt to split with their Korean management S.M. Entertainment.
They claimed that their thirteen-year contract was excessively long, schedules were held out without the permission of the members, and that there was an unfair distribution of the group's profits from their activities. 
The Korean courts sided with them momentarily and granted them a temporary contract injunction, causing the activities of the five-member group in Korea to be canceled. To make things more awkward, Changmin and Yunho released a statement expressing support of their agency and urging their three groupmates to work things out with SM so that they could continue their activities as a group.
There was temporary peace and order among the five members, at least on their Japanese activities as they continued to promote as five members in the country. They even released their 28th and 29th singles before releasing a greatest hits album in February 2010 and releasing their 30th single a month later. In April, Avex, the group's Japanese agency, announced the formation of a special unit JYJ. This was also launched in Korea later by the three members' new agency C-JeS. So while JYJ proceeded in launching their new group and battling it out with SM Entertainment in the courts, TVXQ! was (un)ceremoniously converted from a 5-piece group to a duo. 
Rise to Fame: With full backing of their entertainment agency, Yunho and Changmin started a new chapter of TVXQ!'s history, this time as a duo in 2011 with the single "Keep Your Head Down". The single gave the duo seven wins in music shows and won album of the year at the Gaon Chart K-Pop Awards. Its Japanese version also brought the duo back to the top of the country's charts and was certified platinum by the Recording Industry Association of Japan.
Of course, with their first song as a duo, comments from the public arose that "Keep Your Head Down" is throwing shade towards their three former groupmates, telling them to be humble and not embarrass themselves by getting into a legal dispute with their former company. The duo clarified that the song is not a diss track and is actually about what a man wants to say to an ex who has left him.  
최강창민의 응원 방문! ㅎㄴㅎ
🍓🍑 음중에서 만난 듀오👏👍#유노윤호 #U_KNOW#최강창민 #MAX_CHANGMIN#동방신기 #TVXQ! #東方神起 #NOIR#EenyMeeny#음악중심 pic.twitter.com/iviTmDXadX

— TVXQ! (@TVXQ) January 30, 2021
Since "Keep Your Head Down", TVXQ! has continuously released music in both Korea and Japan, with the duo releasing ten more Korean singles since 2011 and 21 more Japanese singles (including "Why?", the Japanese version of Keep Your Head Down). 
Aside from the group's first hiatus when JYJ broke out from them in 2010, TVXQ! had its second hiatus when Yunho began serving his mandatory military service for the Republic of Korea Armed Forces in 2015. Changmin joined the Military Police months after. The duo staged a comeback in 2017 and have been active both in Japan and Korea since, even during the pandemic.  
Must-Listens: For TVXQ!'s discography as a duo, their debut single "Keep Your Head Down" is a definite must. Their 2014 track "Something" is another song that has signaled the shift of the duo in terms of their sound from a very hard-hitting hip-hop-rock fusion to a more bluesy R&B one. Finally, there's 2018's "The Chance of Love" that has continued the duo's swing jazzy sound they are now more known for.  
BOL4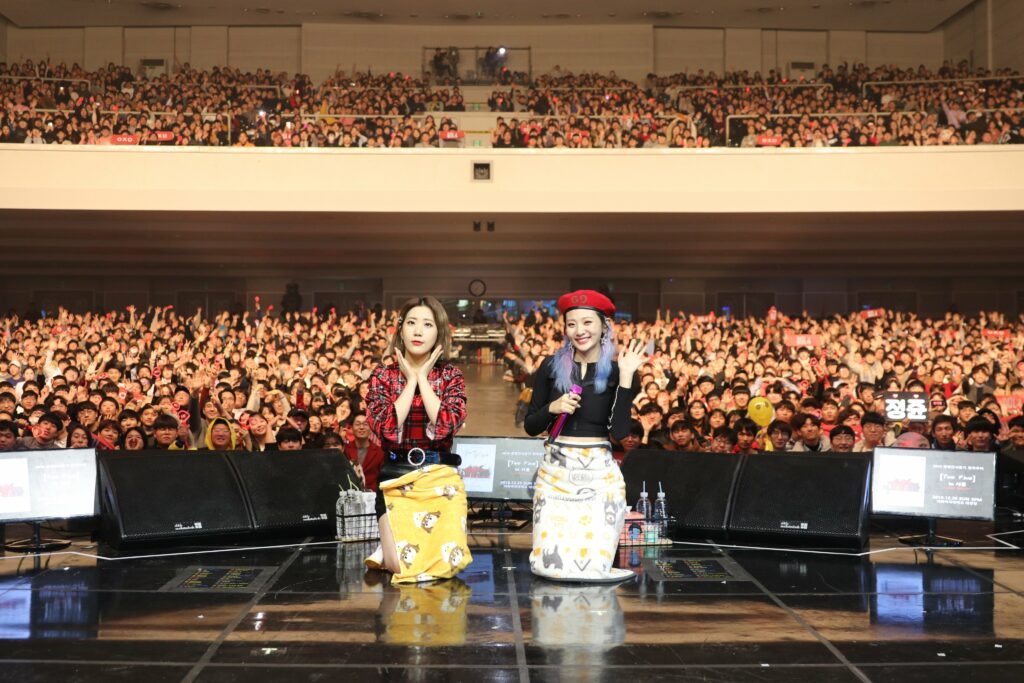 Alas, there's Bolbbalgan4, or later known as BOL4 – a duo that has unfortunately become a solo act in the pandemic. Jiyoung and Jiyoon, who make up the duo, grew up together in Yeongju, North Gyeongsang Province. They were classmates. Like AKMU, BOL4 also tried their luck in a singing reality competition. They joined the sixth installment of SuperStar K in 2014 with the likes of Kim Feel, Kwak Jineon, 4th Impact, and Song Yuvin. Unfortunately, they were cut off during the elimination rounds. 
That did not hinder the pair from realizing their dreams – they went on to sign with Shofar Music. In 2016, they debuted with the name Bolbbalgan4, with the goal of making pure, honest music that is reminiscent of adolescence. In English, their name translates to blushing puberty and between the two, Jiyoon is the "blushing" one because of her shy personality and Jiyoung is in charge of "youth" because she portrays adolescence well. Actually, the complete Korean word for puberty is sachungi, which is the same as number four (sa). This is why the group's name is shortened to BOL4.
Rise to Fame: For a new group from an unknown company, their debut EP peaked at number 30 in the charts, which isn't bad at all. However, it was their second single "Galaxy" that propelled them to instant success, as it sold over 2.7 million copies and their first studio album where "Galaxy" is a part of peaking at #15 and selling more than 25,000 copies. 
The duo quickly shot to fame and released five successive singles that sold more than 2.5 million copies. With singles such as "Hard to Love", "Tell Me You Love Me", "Some", and "To My Youth", they immediately earned the reputation as "digimons" – digital monsters who sell singles by the millions, an elite circle occupied by artists such as Zico, IU, Heize, Lee Hi, and one of our duos earlier, AKMU.     
"Some", "Travel", "Bom", and "Workaholic" eventually topped the Gaon Digital Charts, and there seemed to be no stopping the duo from achieving continuous success despite a number of odds, including stiff competition, the small company, and persistent rumors of a breakup because of alleged unequal treatment between Jiyoung and Jiyoon. Those rumors were constantly denied by the girls and their agency, much to the relief of the fans. 
That was, until April 2020. 
After an entire career filled with speculations on the real relationship between the two, Shofar Music announced the one piece of news every BOL4 follower has dreaded – Jiyoon is leaving the duo. The month after, Jiyoung released an EP Puberty Book II, with the lead single Leo featuring EXO's Baekhyun. Jiyoon later resurfaced in the music scene as soloist ODD CHILD and with a new song entitled "DODO", which listeners have observed sounded like a direct hit at her former partner.
[Behind]
⠀
2019 BOL4 Tour Concert 'Two Five' in Gwangju
⠀
지난 주 크리스마스 한정판(!!)무대로
많은 러볼리의 부러움을 샀던 광주🎄🎁
⠀
어느덧 전국투어의 마지막!
마지막까지 많은 사랑과 응원 부탁드려요💓💓
⠀
📷더 많은 사진은 공식카페에서 확인~!
⠀#BOL4_TOUR #TwoFive #Gwangju pic.twitter.com/IqvjTI2n1X

— BOL4_Official (@BOL4_Official) December 26, 2019
In August, she issued a lengthy statement on Instagram, claiming that she actually wanted to end her stay with BOL4 properly, like in a concert. However, she was informed that Jiyoung wanted to kick her out of the duo as soon as possible, so she left the group sooner. She also claimed that she wrote the song years ago, so it hurt her that people would think that she was only taking shots at Jiyoung. 
Must-listens: The entire BOL4 discography is healing and just a pleasure to listen to, but if you need to choose only three songs, that would be "Some", "Travel", and "To My Youth" (which unfortunately doesn't have a music video). 
So, there you have it – three K-pop duos. If you want more, there's MeloMance and Fly to the Sky. Be sure to have a listen to our recommended tracks so you can appreciate these duos more.