'D-Day' is finally out and fans are loving every track on the new album by BTS rapper Suga. Agust D also made sure people understood his mindset while working on the LP by releasing a special documentary. In "SUGA: Road to D-Day", the rapper explained the emotional meaning behind the track "AMYGDALA".
SUGA Explains 'AMYGDALA' To Fellow BTS Member Jimin
In "SUGA: Road to D-Day", Suga works on new music while filming for "In The Soop 2". Min Yoongi is in the process of writing a new track when Jimin checks on him. Agust D lets his fellow BTS member listen to the song and then explains its strange title.
"There's a thing called an 'amygdala.' Your brain stores all of your unpleasant memories in the amygdala," he confirms. Suga adds that it does this "so you can prepare yourself for those types of situations in the future."
He then reveals that writing the song is difficult because it deals with personal memories like his accident and his parents' illnesses.
"I have massive mood swings whenever I'm working on this song. To work on it, I have to bring up some of my unpleasant memories," Min Yoongi said. However, he also points out that this is "a very important process to learn to control those memories."
"AMYGDALA" is an emotional track where Suga brings up the accident where he incurred a shoulder injury. It also addresses his mother's heart surgery and his father's liver cancer diagnosis. The song confronts the painful memories but he also begs his amygdala to erase the sad moments.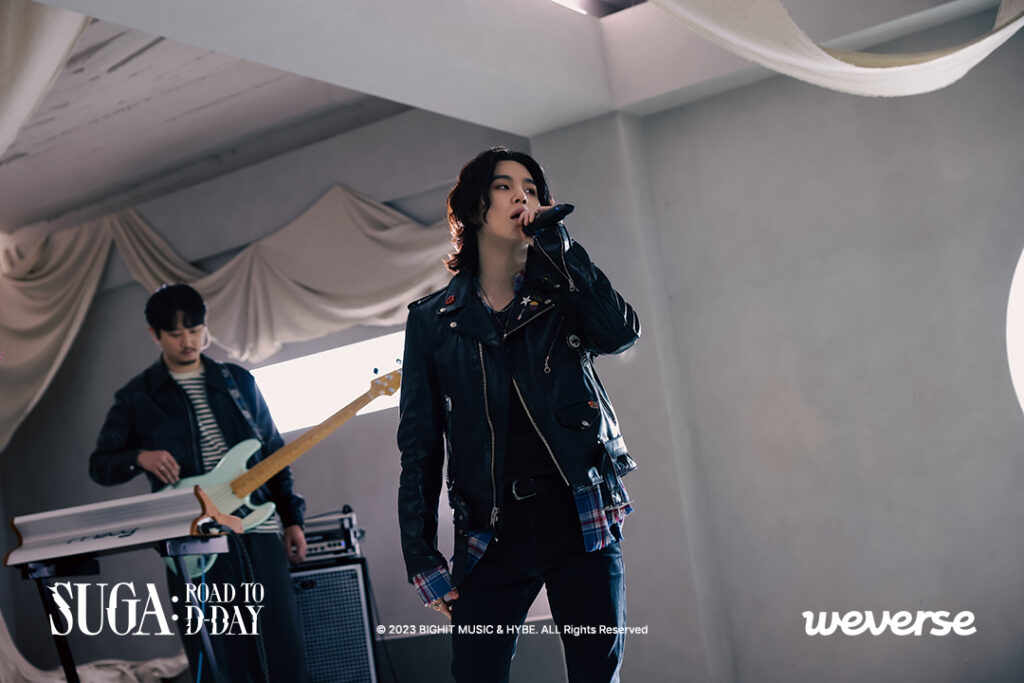 'SUGA: Road to D-Day' follow Min Yoongi as he finds inspiration to work on the new album. The documentary also featured the BTS rapper's interactions with artists around the world. It is now streaming on Weverse and Disney+.
'D-Day' is Suga's first full solo album to get a physical release. Min Yoongi will also begin the 'Suga Agust D Tour' on April 26, 2023.