As of the moment, it seems that the world has gotten addicted to the Korean Netflix show Squid Game. Not that anyone's complaining though, because the show is really something. Plagiarism claims aside, the show manages to captivate everyone's attention, not just those who have gotten bitten by the K-drama bug. And that's good since the show's universal appeal means that nobody can argue that its popularity only stems from K-drama fans crazily streaming the show non-stop.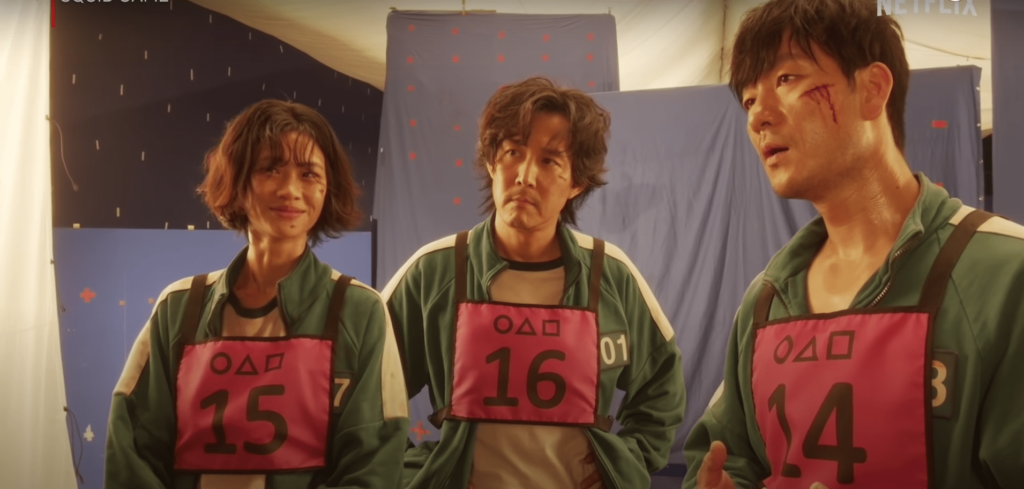 Netflix has actually not just shown a lot of K-dramas, but has actually broken through the Korean market in 2013 by being the sole distributor of Kingdom, a show produced by Korean production company AStory, but was solely shown on the streaming platform and not on any Korean TV channel, free-to-air or cable. It then struck a deal with producers NEW (Next Entertainment World) and JTBC to release the Lee Jungjae-headlined Chief of Staff on the same day as its premiere on the cable channel. Since then, Netflix has not only distributed K-dramas and movies but has also dabbled into producing content that would make up the company's Korean-language original programming.
#SquidGame creator Hwang Dong-hyuk hints at a Season 3:

"I'm in talks with Netflix over season two as well as season three. We will come to a conclusion any time soon."

🔗: https://t.co/f9zJGY5bsd pic.twitter.com/ip4Zy9t7BX

— Pop Crave (@PopCrave) December 29, 2021

But even with the original content they produced, it always felt like Netflix's Korean original programs catered to a niche audience. True, a good number of the shows they produced and distributed had become famous even internationally, but as mentioned earlier, most of them, even Kingdom, were still confined to an audience with an affinity for Korean-language content. 
So, even if there are a lot of people overseas who have watched Kingdom, it was assumed that these viewers were Korean-Americans or those who have already liked Korean dramas in the past. It seemed that the audience the show connected with continued to be limited to Korean drama fans, unlike other foreign Netflix shows like Lupin, Elite, and Money Heist, which have amassed huge followings from countries that aren't French or Spanish speaking, plus haven't had any particular loyalty to French or Spanish language content. 
That is until Squid Game came along. 
The website FlixPatrol, which analyzes streaming figures on the world's leading online streaming platform, claims that Squid Game topped global charts on Friday, September 27, only a week since its release on September 17. It has since then kept the top position. As of press time,it still holds the top position, keeping other Netflix shows such as Sex Education, Maid, and Lucifer at bay. The fact that it has dislodged English-language shows on top of the charts and is keeping its #1 placement even in countries with very particular audiences such as the USA shows that it has really won over a huge audience, especially those that are not particularly fond of content not in English. 
My Top 10 Shows of 2021: #Happiness #InspectorKoo #OnlyMurdersInTheBuilding #Yellowjackets #HospitalPlaylistS2 #YumisCells #SquidGame#MoneyHeist #TheGoodFight #TheGreat
To read more about these amazing series: https://t.co/RhTdL5Bx4V pic.twitter.com/wnGmAkHHY7

— Tiffany Vogt (@TVWatchtower) December 31, 2021
In fact, the show has now gone down #2 in markets that are known to consume a lot of Korean language content such as Indonesia, Thailand, and the Philippines because of the weekly episodes of the Kim Seonho drama Hometown Cha-Cha-Cha (which coincidentally also has Shin Mina, who was also part of the aforementioned Chief of Staff), while maintaining the top position in other countries that are not that keen on following the shows of Hallyu stars.    
So, what is it exactly about Squid Game that has audiences from all corners of the planet wanting more? Everyone, from armchair TV critics to cultural researchers, has had their opinions amplified on mainstream and social media, and it seems to boil down to three factors: 
The storytelling is unique yet universal.
A lot of concepts of the show's story may be distinctly Korean but they are exactly the same elements that hit foreign audiences hard in their feels. For one, Squid Game is about people who are psychologically and financially desperate – something so many of us can definitely identify with since the start of the pandemic, with job losses and mental health struggles abound. 
Finally finished Squid Game last night.

As a Korean-American, I'm proud that such a popular, well-made (albeit at times disturbing) show is from Korea and became an international success.

Can't wait to see what mysteries are uncovered in Season 2.#Netflix #SquidGame pic.twitter.com/PQaRtHRPby

— David (@ActualDavidLee) December 30, 2021
While it may not be true that the rest of us outside Korea get hounded by gangsters working for loan sharks when we run away from paying our debt (though according to Koreans themselves, that actually happens, but is not an everyday occurrence), we can relate to the desperation Gihun (Lee Jungjae) and the other 455 players feel when they are willing to risk life and limb to take home some serious money. We can relate to how Gihun's feelings toward childhood friend Sangwoo (Park Haesoo) turned from idolization to disappointment after the former realized throughout the game how morally iffy some of his hometown hero's decisions were. 
TONIGHT! #SquidGame star Lee Jung-jae talks about taking a picture with @LeoDiCaprio. #LSSC pic.twitter.com/s9dTXnl4Ht

— The Late Show (@colbertlateshow) December 24, 2021
Finally, we can all relate to the sense of nostalgia playing those childhood games brought to the participants, particularly to mastermind player 001 Ilnam (Oh Yeongsu). Although we have resumed a lot of our activities, we have to admit that things have not been the same as they used to be, so it is inevitable that we long to remember simpler and more comfortable times when we did things such as playing just for the fun of it and not because there are consequences to our every move.
The show tapped into people's psyche. 
Speaking of relatability, the show works not only because we can relate to the plight of Gihun and the 454  other players in terms of their desperation and police officer Junho's (played by Wi Hajoon) urgent attempt to fight his brother, but we can also relate to the foreign VIPs, The Front Man (played by Lee Byunghun) and beloved old man with a twist Ilnam. 
Wait, what? Are you saying we have things in common with the game's disconnected spectators?   
Of course, as the audience, we occupy a similar position to the VIPs as spectators of the game, as we satisfy our base instincts of voyeurism in finding out who survives in the rounds and who ultimately wins. It's like an unfortunate accident happening right before your eyes that you're telling yourself to look away, but you simply cannot. 
Rarely has high-stakes tension looked so delicious – THR's TV critics pick the honeycomb in #SquidGame as the best supporting snack of 2021

More end-of-the-year picks: https://t.co/H401qW06hp pic.twitter.com/u2E4ZMSXtD

— The Hollywood Reporter (@THR) December 30, 2021
Allowing us to sympathize with the players and yet having a safe distance from them as we watch their activities from the comforts of home has given the show's producers a perfect formula on how it can get us audiences hooked to the social message of the story while not making us too uncomfortable. 
With Squid Game, while we sympathize with the characters, the line between them and us is very clear, as they are the ones playing the games. We have the option to sympathize with them and at the same time be guiltless spectators just like the VIPs. After all, the VIPs are only spectators just like us; they are not the ones running the game – the workers in pink jumpsuits are actually the ones rolling out the games and dealing with all the dirty work. 
Episodes from #WandaVision, #PoseFX, #SquidGame and #OnlyMurdersintheBuilding made THR's list of the best episodes from 2021, courtesy of @TheFienPrint and @ajhan

See the full list: https://t.co/fTdXMEgeCU pic.twitter.com/ZvdLnkmdyR

— The Hollywood Reporter (@THR) December 30, 2021
In horror movies, even those set in a game theme like Battle Royale or the Saw series, there are no spectators, so we cannot help but actually have 100% of our sympathies to the players. And it is only later when the games are through when we start to really consider if we could carve the perfect shape out of the honeycomb cookies or if we can distinguish which glass can hold human weight and which will break. In Squid Game, we are constantly reminded that we can also be detached spectators just like the VIPs. Squid Game is escapist entertainment masterfully done.
The production values are off the charts.
It cannot be denied that the production of Squid Game is just fantastic. From the secluded island where the players were confined to the playground where they played the first couple of games, the sleeping quarters that looked like a storage facility, there was nothing that was spared to make the series believable and exciting.  What's great about the sets they used for the show is that there were some easter eggs hidden in them that keen-eyed viewers may have noticed while watching the episodes. 
The fact that most of us have seen something like Squid Games' premise in Hunger Games and Battle Royale has not deterred us from watching the show because the scenes have been filmed in such an attention-grabbing manner.  
For example, while the sequence of games was told in advance to the Doctor (Yoo Sungjoo) the evening before the game as they helped them harvest organs of the players who were killed, there were actually murals on the walls of the players' sleeping quarters that show the major points of the games. So, players who were more aware of their surroundings should have noticed that. But then, since they were constantly tired and paranoid of their fellow players who may attack them when the lights go out, they may not have the energy to be that sharp.
For most of the past year, we have been confined to our movements and activities, so watching shows and movies from other countries may give us some sort of comfort and pleasure that we can experience the cultures, places, and ways of living of people far away from us. We may be awed at how we have actually a lot of things more in common with people from other countries, but since they have different customs and environments, there are also interesting twists and differences that we should look out for. So for now, we just need to enjoy the show while learning some lessons from it.
Featured Image credit: Still Watching Netflix Youtube